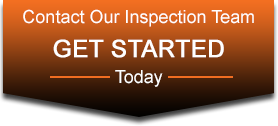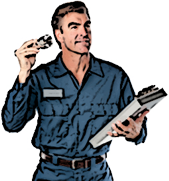 Commercial Inspection Services
---
Properties We Inspection:
High-rise Buildings
Industrial Buildings
Public Buildings
Nightclubs
Strip Malls/Centers
Stores
Gas Stations
Fitness Centers
Automobile Dealerships
Commercial Offices
Retail Buildings
Malls
Restaurants
Apartment Buildings
Office Buildings
Churches
Schools
Warehouses
Medical Facilities
Multi-Family
And More
When you invest in a commercial property you are making a very important investment that requires a comprehensive view of the entire asset you are acquiring. The team at Florida Inspection Services understands this is a very important decision that requires more than just price negotiation. Our team is dedicated to providing you with a sound understanding and overview of the structure, operating components as well as compliance standards of the building you are investing in.
Commercial properties come in all sizes, ages and no property is in perfect condition. A commercial inspection from Florida Inspection Services helps you identify any areas of concern, improve your negotiating position, and prepare you for possible future maintenance that may be needed in the near and distant future.
We offer an extensive line of commercial inspections services including
General Commercial Inspections
The scope of the inspection is based on a variety of factors including age, occupancy and type of construction. A standard commercial property inspection consists of a detail review and reporting of the following:
Property characteristics (utilities, paving, landscaping, etc.)
Mechanical and Electrical Systems
Plumbing
Safety
Full Document Review
Recommendations
Structural Frame and Building Envelope
Roofing
HVAC Systems
Interior Elements
Cost Estimates
Lease Inspections
Pre-lease and post-lease inspections provide a property condition assessment when entering and existing lease agreement. These inspections provide benefits to both parties (landlord & tenant) by providing a snapshot of the building's structural and working conditions at each end of the lease agreement. LEARN MORE
Commercial Inspection Consultations
Florida Inspection Services offers commercial inspection services and consultation services for a variety of commercial real estate applications. We offer draw inspections on new construction, OSHA inspections, ADA compliance and site review or pre-construction, investigative problem solving, and consultations. LEARN MORE
Call Florida Inspection Services To Receive A Free Quote For Your Commercial Inspection at 561-953-1212.