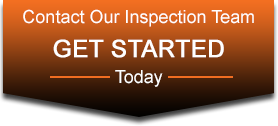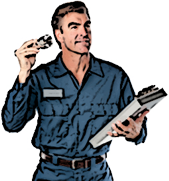 Commercial Inspection Services
---
Properties We Inspection:
High-rise Buildings
Industrial Buildings
Public Buildings
Nightclubs
Strip Malls/Centers
Stores
Gas Stations
Fitness Centers
Automobile Dealerships
Commercial Offices
Retail Buildings
Malls
Restaurants
Apartment Buildings
Office Buildings
Churches
Schools
Warehouses
Medical Facilities
Multi-Family
And More
Commercial Property Lease Inspections
Pre-lease inspections
Pre-lease inspections provide a property condition assessment when entering a lease agreement for a commercial property. A pre-lease inspection includes a property condition assessment of the commercial property being leased by either the landlord or the tenant, and sometimes both parties.
Most lease agreements place the responsibility of maintaining some or all of the building systems. For a lessee, having a pre-lease inspection performed prior to leasing a property is just as important as it is prior to purchasing a commercial property. An inspection can help better identify any potential unforeseen expenses that may incur after entering into the lease agreement.
Tenant Benefits Include
A current overview of the property's condition, maintenance requirement as well as the major systems
A better understanding of the maintenance costs that may occur during the term of the lease
Third-party validation of the stated features, upgrades, etc. that the property offers
Increased potential of meeting the lender's requirements for a loan
Peace of mind
For the landlord, a pre-lease inspection provides an accurate condition report of the building prior to a new tenant moving. This provides the property owner with a benchmark for the condition in which the tenant is expected to deliver the property back at the end of the lease. In turn, this helps to protect the owner regarding any disputes as to the condition of the building at the start of the lease.
Post-lease Inspections
At the conclusion of a lease, most leases place the obligation on the tenant to perform certain required repairs that may not have been performed during lease term. This stipulation in often referred as bringing the property back to "base" condition or pre-lease condition. A post-lease inspection provides a thorough documentation of the working condition of the property at the end of the lease agreement. This allows the landlord to address any unfulfilled obligations with the tenant prior to the termination of the lease agreement.
This process also validates the benefits of a pre-lease inspection from the landlord's positioning. If a pre-lease inspection is performed prior to the initial lease agreement, followed by a post-lease agreement, this provides the landlord with much more accurate understanding of the maintenance requirements performed by the tenant during the lease term.
Call Florida Inspection Services To Receive A Free Quote For Your Commercial Inspection at 561-953-1212.