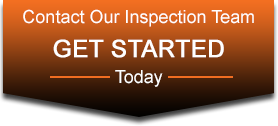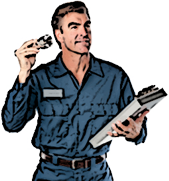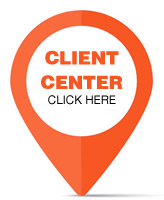 Professional Inspection Services Include:
Commercial Inspection Services
Residential Inspection Services
As you are well aware, South Florida's population grows significantly during the winter months as we welcome our part-time residents back to our community. In honor of our Northern neighbors, we have compiled a useful checklist that will help them ensure their house is safe and operational during their stay in South Florida.
In addition, we have compiled a few additional resources that provide valuable insight into the ever-changing South Florida part-time resident. We hope you enjoy this installment of Florida Inspection Services' Tips, Tricks & Fixes. If you have questions regarding inspection services please feel free to give our team of experts a call at (561) 953-1212 or visit us at www.flinspectionservices.com.

Roof:
Inspect roofing for missing for damaged shingles or tile. Look at flat roofs for visible signs of deterioration.
Check gutters and downspouts to ensure they are free of debris.
Exterior:
Inspect all wall and eave penetrations to ensure they are properly sealed.
Inspect paint for chalking to ensure it is properly sealing the exterior.
Inspect window and door caulking to ensure caulking is not hard and brittle and windows and doors are properly sealed.
Inspect driveways and patios for breaking concrete or sinking pavers for proper maintenance and prevent trip hazards.
Trim vegetation away from house and roof areas.
Inspect fascia, trim, exterior doors, weather stripping and thresholds for signs of deterioration.
Make sure your house number is visible from the street for first responders to see.
Interior:
Check all window and door locks for proper functionality.
Check the interior for any signs of leaks.
Have chimneys inspected and cleaned by a licensed professional.
Check your fire extinguishers.
Make sure all counter tops, tubs and showers are properly caulked.
Plumbing:
Operate main water shut-off to ensure proper operation in case of an emergency.
Operate hose bibs and check for vacuum breakers on hose bibs.
Flush all toilets and operate all sinks, showers and tubs for proper operation and to ensure no sewer gases are leaking into the home.
Inspect water heater for any signs of rust or leaks.
Have all gas / fuel tanks, heaters, generators, appliances and pilot lights inspected, cleaned, serviced and operated by a licensed professional only.
Familiarize yourself with the main and other gas / fuel shut-offs in case of an emergency.
Electrical:
Know where your main shut-off is located in case of an emergency.
Test all Ground Fault Circuit Interrupter (GFCI) outlets for proper operation in kitchens, bathrooms, utility rooms, wet bars and other wet areas of the interior of the home. Do not forget the GFCI outlets in the garage and exterior of the home. Make sure the outlets on the exterior have proper exterior rated covers and the covers are operating properly.
Inspect and clean dust from the covers of smoke detectors and carbon monoxide detectors. Install fresh batteries in all detectors.
Test all Arc Fault Circuit Interrupters (AFCI) for proper operation.
Heating and Vented Air Conditioning (HVAC):
Have you HVAC system cleaned, serviced and checked by a licensed HVAC contractor.
Appliances:
Operate all appliances to ensure proper operation.
Inspect seals on refrigerators and freezers for signs of deterioration.
Clean exhaust hood and filters.
Clean clothes dryer exhaust duct and damper, and the space under the dryer.
Inspect the water hoses on the clothes washers, refrigerators, icemakers and dishwashers for cracks and bubbles.
All gas appliances should be checked, serviced, cleaned and operated by a licensed professional only.