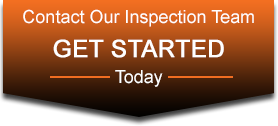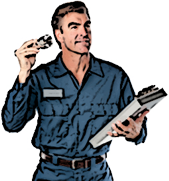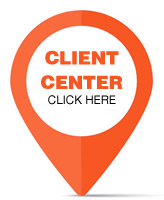 Professional Inspection Services Include:
Commercial Inspection Services
Residential Inspection Services
Inspections from an Inspectors Perspective
Determining your client's inspection needs can be confusing at best. When does your client need a Wind Mitigation Report, 4-Point Inspection or a Wood Destroying Organisms (WDO / Termite) Report? In this newsletter it is our goal to help clear up some of the confusion in an effort to help you streamline the process for your client(s).Single family detached housing can be the least confusing but also the most problematic when dealing with older properties. In almost all cases it is recommended the client get a WDO report with their Full Home Inspection.
Attached housing such as townhomes, villas and small condominium complexes can be the most confusing of all. In all cases it is recommended to consult the association and as always your insurance professional to see what is required for these properties. This includes the requirement of a WDO Report.
Mid to high rise condominiums typically have blanket reports covering wind mitigation, building certification and termite (WDO) treatments. This is typical but is not always the case and needs to be determined through the association and your insurance professional.
If you have any questions regarding your client's inspection needs
please feel free to give us a call at 561-953-1212. We would be more than happy to assist you with any questions you may have.
Inspections Tips From an Insurance Professional
Lee Burke of Burke Bogart & Brownell has provided a handy checklist that outlines the required inspection needs for homeowners and Realtors based upon the property time, age and other factors. Below is a quick overview of this handy checklist. To contact Lee regarding any questions you may have regarding your insurance needs please call (561) 392-8888.
Lee Burke founded Burke Bogart & Brownell, Inc., in 1973 after graduating from the Wharton School of Finance at the University of Pennsylvania. He is licensed in Property & Casualty and Life and Health Insurance. He received the Certified Insurance Counselor (CIC) designation in 1978, and obtained his designation as a Certified Risk Manager in October 2010.
Burke, Bogart and Brownell, Inc., has grown to be one of South Florida's most respected Insurance and Risk Management firms. Lee has served on numerous Insurance, Business and Non-Profit Advisory Councils. He is active full time in the areas of Insurance and Risk Management including frequent educational and/or public service presentations on Risk Management topics.